Gloucester Wins Over Sale Sharks
s
Categories :
Uncategorized
The Gloucester team might not have the director's ideal team when they started out, but the triumph they secured at the Aviva Premiership against Sale Sharks is something that the team has not been able to acquire since the year 2001.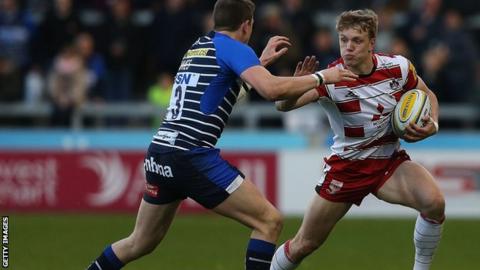 Hence, it is definitely something to celebrate for the team. The team members were not without ads as most members were afflicted with injuries.
Even with injuries the team members were able to overcome the obstacles and end the home run of the Manchester outfit that has remained unbeaten till now. Sale has been on a great winning streak till now, not facing defeat at the AJ Bell stadium in this season's league so far. However, Gloucester was able to put an end to that and secured a victory of 12-11. This victory has definitely helped to put the Gloucester team in a positive frame of mind. They had been struggling for a while now. Having won a game against an opposing team like Sale has given a great boost to the team. The team had four centers in the back and three scrum halves defend the team towards the end of the game.

The squad proved that they had character and their heart in the game. The fight had been huge, but they displayed a competitive edge that was admirable. The team simply needs to gear up when it comes to more detailed and accuracy in their approach. The victory is a large one for the team. As the team looks forward to move up the league they need to get the small details right so that they can win the big games. Everything said and done, it is a great win for the Gloucester team and something that their fans are proud of. It will surely impact the consecutive games they play with better confidence for sure.