Gloucester Sign Andrew Symons
s
Categories :
Uncategorized
The Gloucester team might not have been able to get a qualifying position for the Champions Cup this year but the club has been scouting around in the transfer market. It has not remained idle and news is rife that Andrew Symons would be joining this team as opposed to joining London Irish that was slated to happen.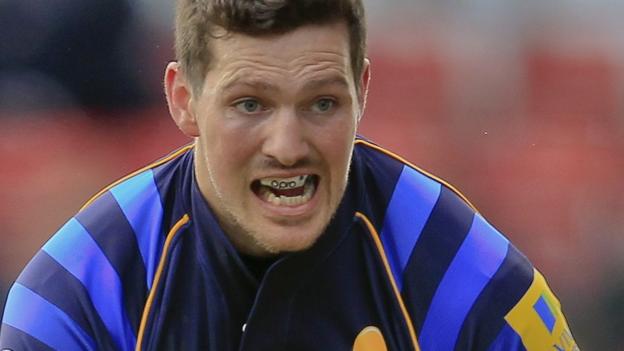 There had been rumors that Andrew would be joining the London Irish team. As it often happens, rumors are ripe in the market till a transfer finally takes place. That is when the final truth comes out. In this case Gloucester has been able to bag the talents of Andrew Symons for the upcoming season while London Irish has to scout around for another talent now. When the previous season was drawing to a close it was rumored that Andrew would be joining London Irish from Worcester.
Andrew is brother to Exiles captain, Matt Symons. As the team has relegated Symons has revealed his final decision to stay with the Aviva Premiership teams, moving to Kingsholm to be part of Gloucester rugby club. Worcester seems to be set to lose two key players this season. Sean Maitland would also be joining Saracens this season who is an international winger.
Gloucester's CEO and director of rugby might have had a hand in convincing Andrew to join them. The team, having lost their position among the top teams to qualify for the Champions Cup, needs to spruce up their skills and talents. It is feels that bringing in new payers will infuse new blood into the team.
This might help in stepping up the skills that the club has and it is vital that they are able to win more tournaments and matches this year. On the other hand, being a large club with a large fan base and stadium definitely helps to get more players into the team